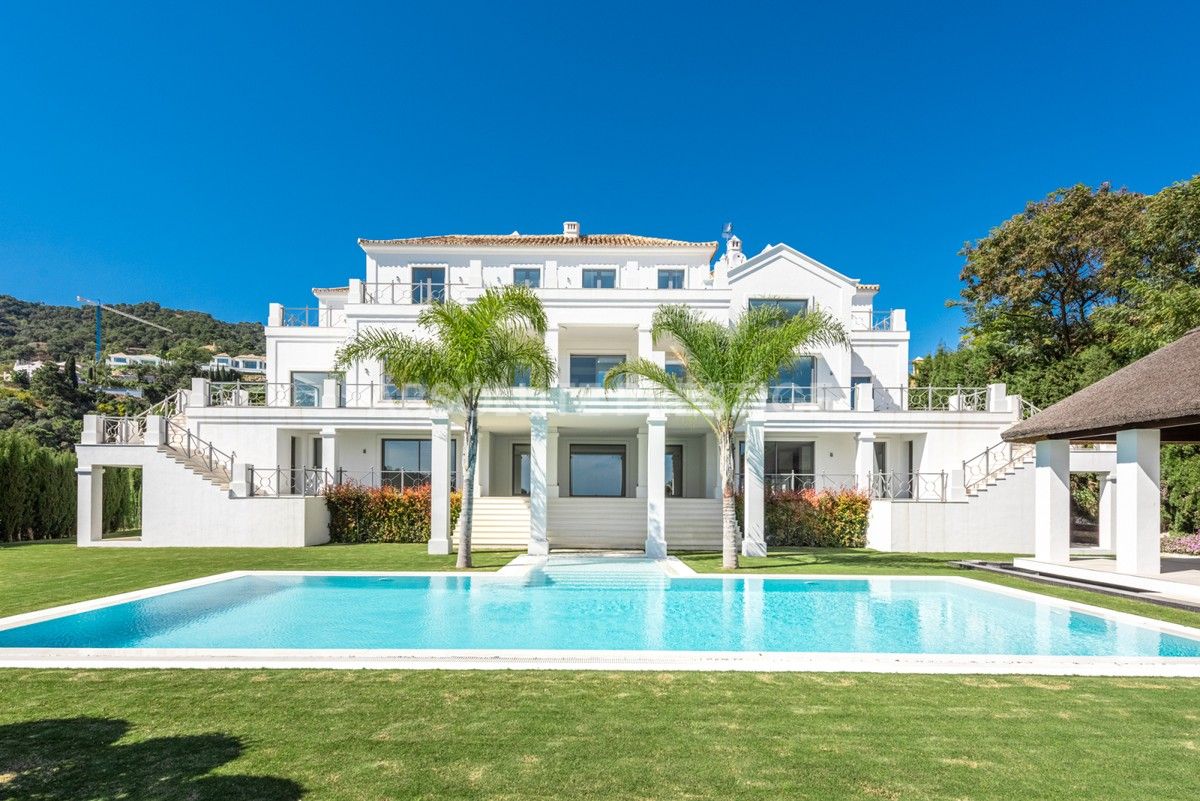 Five things to look for when buying an old property in Marbella
Buying a holiday home is one of those life goals that almost everyone has on their to-do list. Whether you like an urban loft or a spacious beachside villa, we all desire a home that appears to be specially made for us. However, unlike any other property purchase, finding your dream home comes with its own set of challenges, mainly if it's an older home.
Many people opt for houses that are up for resell instead of a brand new property. They often wonder what the things that they should focus on are. To lend a helping hand to you, we've listed some key points to consider while buying an old property in Marbella.
Things to keep in mind while buying an old property in Marbella
1: Structural lookout
Foundation problems are common in older properties and must be fixed to keep the house livable. Stone poured foundations, and other foundation types have been used in homes. An older house can suffer water damage, damaged flooring, pests infestation, and other concerns that compromise its structural integrity. These problems can be costly to solve, necessitating the property inspection through a structural engineer or an expert property advisor.
2: Electrical wiring
The electrical systems in old properties cannot keep up with all new technologies. Knob and tube wirings were used in older times, whereas copper wires are standard nowadays. Moreover, you must replace service panels and circuit breakers after every certain year of use. If you detect any ungrounded outlets at your desired property, they must be converted to the ground wire. Insurance concerns also arise depending on your wiring, so ensure that you thoroughly inspect the entire wiring system of the old property you'll be desiring before making the final decision.
3: Hazardous material
Asbestos is a fantastic product of the past that has been on the market for a long time. You can find it in vents, pipe wrapping, ceiling panels, plasters, flooring, and external siding of older homes. Although it's a great building material, asbestos has been linked to severe health problems. That is why Spain banned the use of asbestos in 2002. So while you are buying an old property in Marbella, ensure your basement and other areas are rid of asbestos.
Another factor to look at while buying old property in Marbella is the lead paint. Just like Asbestos, the usage of lead paint is banned in Spain. Millions of homes still have lead paint, frequently hidden behind layers of fresh paint. Lead paint is typically not concerning if the paint is in excellent condition. But, peeling or damaged paint is a hazard that requires prompt and immediate repair.
4: Property layout
The architectural designs of old properties may not align with our modern expectations. Many older homes lacked a garage too. The flow of a house might be disrupted or limited when modern conveniences are combined with smaller spaces. So, make sure you have enough room to move around freely even after you are done with the renovation work.
5: Direct sunlight
While it's always sunny in Marbella, it's crucial to consider how much light comes in regardless of the property's age. Consider the orientation of your backyard; south or west-facing backyards are ideal for receiving all-day or evening sunlight in your living space, which is often located at the back of your property. If the back of your home faces north, though, there are still some options. If you position windows to the side of the house, you can still get east and west lights.
Why is it worth buying an old property in Marbella?
We understand the attraction of moving into a brand-new house. After all, brand-new appliances, flooring, and electrical systems are hard to resist. Buying an old house that needs maintenance may sometimes be exhausting, especially for those who have only seen "Home Improvement" reruns and have no experience with them.
Aside from the nostalgic aspect, purchasing an old property might be a wise financial decision. The renovation cost is a lot less than buying a brand new property most of the time. This is just one factor; let us discuss why it is worth buying an old property in Marbella in the next section.
Pros and Cons of buying an old property in Marbella
Pros:
Prime locations: Old properties tend to be in a prime location because they were constructed before many other structures. Marbella is a vibrant city that plays a crucial role in increasing the demand for such aged properties.
Better availability: Modern houses frequently require you to wait for them to be built before moving in, which might cause delays, older properties do not have this problem. Moreover, there's a better likelihood they'll arrive half furnished.
Monetary factor: You generally receive greater value for your money when buying older houses. Of course, the price varies depending on the size and location of the property, but a modern house in the same region is likely to cost far more.
Cons:
Maintenance issues: It should not surprise that older houses have significantly more maintenance difficulties than brand new ones. The older the home, the more probable it is to have maintenance issues. If you inspect a house correctly and find a good deal, it is still wise to pay for the maintenance rather than the fees for buying a new house.
Floor plan issues: Another drawback of purchasing older homes is that they often have less storage space than brand new ones. Storing things can be challenging in older homes. Due to less floor space, you won't be able to work on building new internal structures.
Safety issues: Older houses may not be constructed to resist natural disasters, prioritise electrical safety, or protect against the hazards of plumbing problems since construction standards have changed over the years.
It's a long process to figure out which home is perfect for you. Older houses can be an excellent option for homeowners who value distinctiveness and are prepared to invest the time & money required to renovate. Homebuyers must have a clear idea of what they want, and the property's age is only one factor to consider. For further assistance in buying property in Marbella, Absolute Prestige is your place to find the best deals and attractive pricing.
To know more about us, click here.